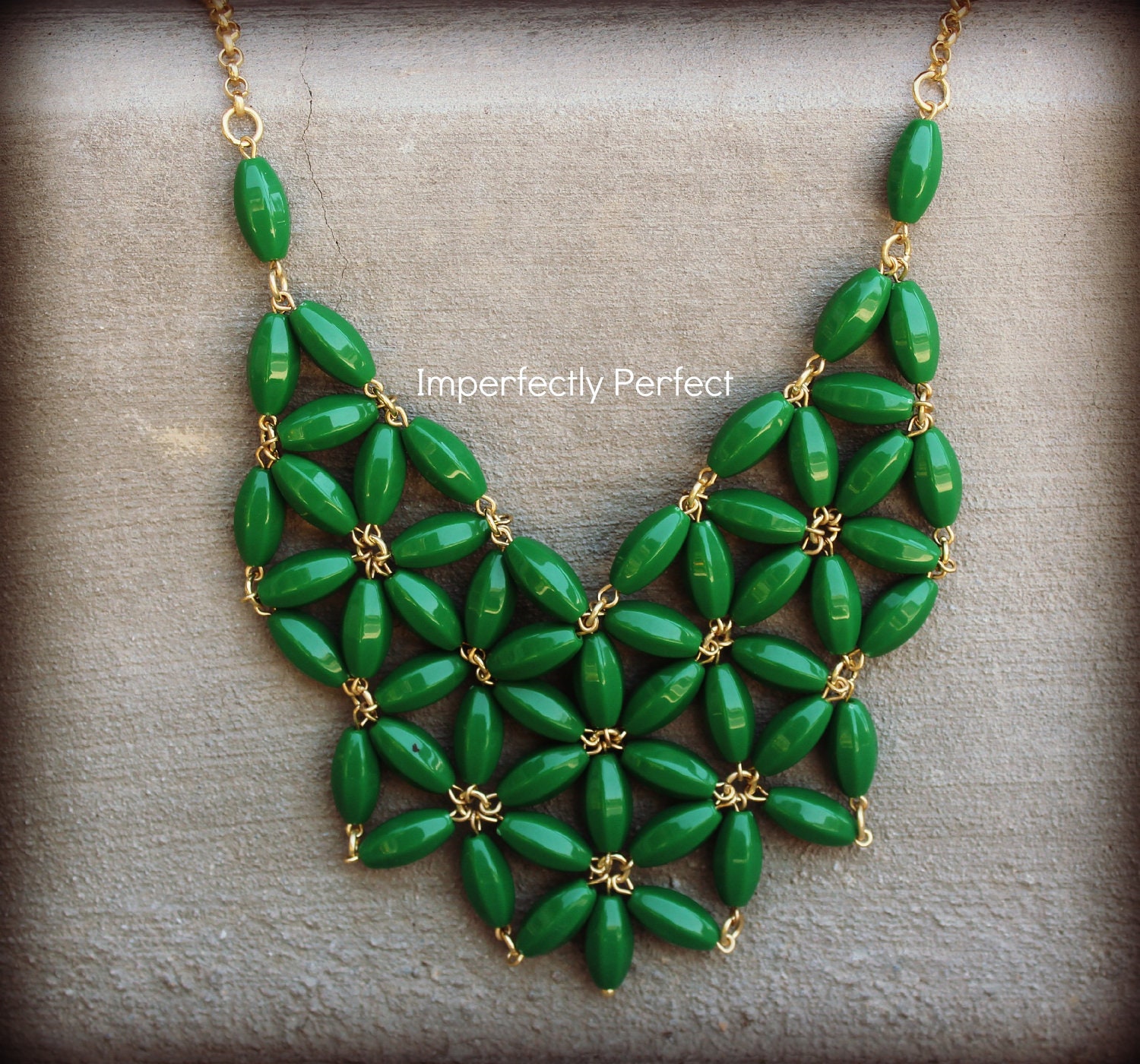 I'm not sure how this mother of four does it, but Danielle Carroll, of Imperfectly Perfect, manages to make time to produce these exquisitely beautiful necklaces that remind me very much of the necklaces I would find at my obsession, Jcrew.  She also manages to do it at a fraction of the cost.  This Emerald Green Daisy Statement necklace is only $39.00.  You guys all know that I love etsy.com because I think there is something special about wearing handmade pieces made with "love" just for you. 
  Well, this shop is just another reason why I love etsy! While you stop in….don't forget to check out her Bubble necklaces!
Stay accessorized, tm2.